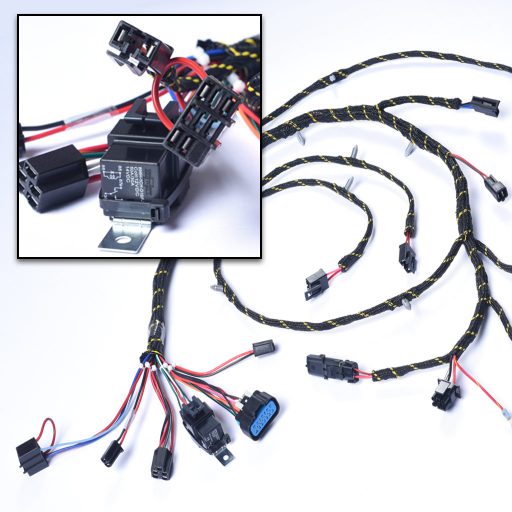 The latest technology in the hands of experienced professionals, makes Affiliated Products the OEM's first choice. Whether you require a wire harness made to an existing spec, or have a rough draft that will require proto-typing , Affiliated Products is up to the task. Our team of experienced technicians and assemblers utilize state of the art equipment such as computer electrical testers, ultra-sonic welders, and ink-jet wire markers to assure both speed and accuracy with every wire harness we produce. This translates into both product dependably, and most importantly, product affordability.
---
Jacketed multi-conductor cable assemblies and battery cables of all sizes are our specialty. Affiliated Products fabricates a full spectrum of cable assemblies that serve many different industries. In our cable assembly manufacturing processes, we can over mold as well as custom laser engrave the cable connectors for a clean, cost-effective look. All of our cable assemblies are 100% electrically tested so that they will perform the first time, every time.
---
When it comes to box builds, dash panels, and other electro-mechanical sub-assemblies, Affiliated Products can make these in either prototype or production quantities. Always 100% electrically tested, our electro-mechanical assemblies are installed into a variety of equipment serving many different industries.
---